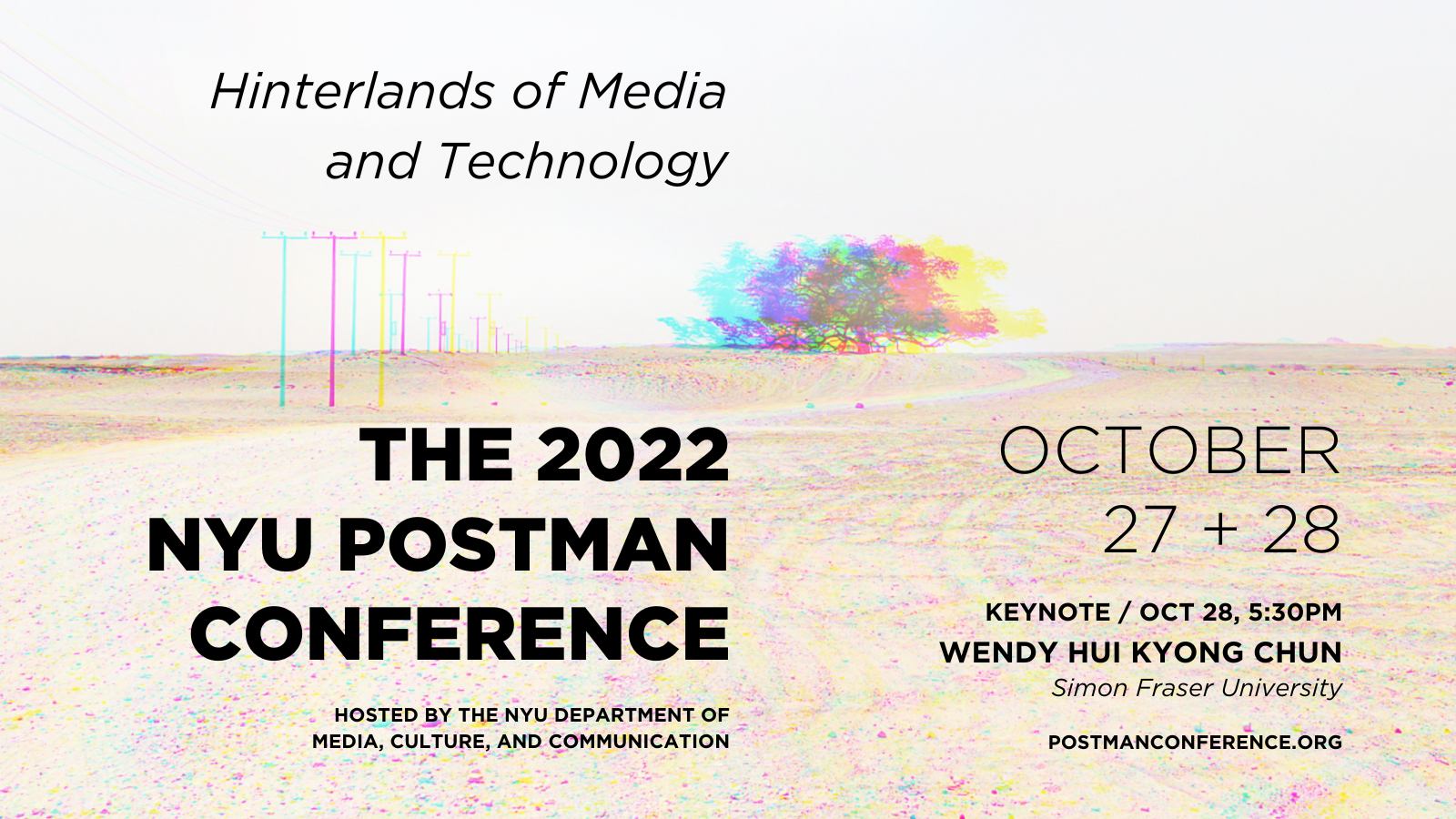 The Department of Media, Culture, and Communication at New York University is pleased to announce the Neil Postman Graduate Student Conference, to be held on October 27-28, 2022. The conference will be a hybrid event, hosted in person in New York with some remote presentations. Our keynote speaker is Professor Wendy Hui Kyong Chun of Simon Fraser University.
Our theme this year is the Hinterlands of Media and Technology. What is peripheral and yet indispensable to media and technology production? What networks and relations may be obscured or revealed if we interrogate the constitution of the center? This year, we focus on the centrality of the 'elsewhere' and the 'otherwise' in the production of media experiences and media technologies. To consider the many historical, geographic, economic, and material dynamics at play, we center our inquiry around the notion of the hinterlands, and invite contributions to the question: What and where are the hinterlands of media and technology?
This conference would not be possible without the support of our co-sponsors: The Hagop Kevorkian Center for Near Eastern Studies, the Integrated Design & Media Program at NYU Tandon School of Engineering, the Department of Performance Studies at NYU Tisch School of the Arts , the New York Center for Global Asia, and the Departments of Social and Cultural Analysis, Anthropology, and History at NYU College of Arts and Sciences.